Discover the ultimate solution for your fishing excursions with the unparalleled Collapsible Ballyhoo Bait Net and Island Anchor – the pinnacle of convenience and effectiveness in acquiring your own live bait. Embark on an unforgettable journey with Salty Adventures, your exclusive gateway to premium fishing gear. Elevate your angling experience today!
OUR SPECIALTY
Made in the USA
Welcome to Salty Adventures, where we proudly create our products right here in the USA!
Warranty
Shop with confidence knowing that every purchase comes with a 1 Year Warranty.
free SHIPPING
Enjoy free shipping for $20.00 and up orders within the USA!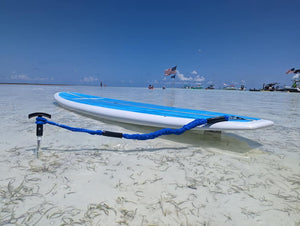 Bundle up and Save!
Build your own or pick our chosen bundles. Build your Bundle Now!
Shop bundles
Shop All
how to use our products!!
Explore the optimal methods for utilizing our products to enhance your experience. We highly recommend watching our YouTube video for further insights.
Check It Now!!
REAL REVIEWS FROM REAL CUSTOMERS
Very affordable option to others just like it.
When I wear this one out....I'll be buying another one.

Great value!

Shannon V, Gainesville, FL
It worked great. I used it twice and managed to catch more ballyhoo in two trips than I have in two months using Sabiki rigs."

Ken K, Big Pine Key, FL
I bought one for my husband and he loves it

Charlotte M, St. Augustine, FL
It worked great. I used it twice and managed to catch more ballyhoo in two trips than I have in two months using Sabiki rigs."

Ken K, Big Pine Key, FL
I bought one for my husband and he loves it

Charlotte M, St. Augustine, FL
I used the net in Cudjoe Key this June and July without any problems at all. The net is easy to assemble and fold for storage; deploys and retrieves excellently; and the quality is great.

Jim L. Cudjoe Key, FL
I bought one for my husband and he loves it

Charlotte M, St. Augustine, FL
I used the net in Cudjoe Key this June and July without any problems at all. The net is easy to assemble and fold for storage; deploys and retrieves excellently; and the quality is great.

Jim L. Cudjoe Key, FL
The net is one of the best things I've added to my boat. thanks for making it!

Robert, Port St Lucie, FL